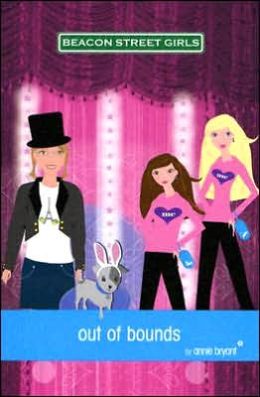 This is my first book review. If you want me to do more, please comment and tell me what you think.
Beacon Street Girls: Out of Bounds
Out of Bounds is the 4th book in the Beacon Street Girls series.
It's about five girls,
Maeve, Avery, Katani, Isabel, and Charlotte. In this book the girls are trying to put together a magic act for the school's 7th grade
Talent Show and keep the Movie House from going out of business.
This book is for girls 9+ years old,
There's no violence or profanity. Maeve is in a shaky relationship with a guy. There's little romance about their parents, but nothing a tween can't read. No alcohol, drugs, or smoking. There are a few mean girls at the school (not too mean), and there is hip hop dancing in the book.
This is a cool book that any tween to teen girl would like to read, I have read the first three books also and they are really good too. I will keep reading this series and hopefully post reviews about the other books in the series. This book is 288 pages.
Thanks for reading! Please follow and comment. !!